Upgrade- TOGUARD Mini Trail Camera 16MP 1080P Game Camera 2" LCD Small Hunting Trap Camera with IR Night Vision 120° Wide Angle Waterproof Video Camera for Wildlife Monitoring and Home Observation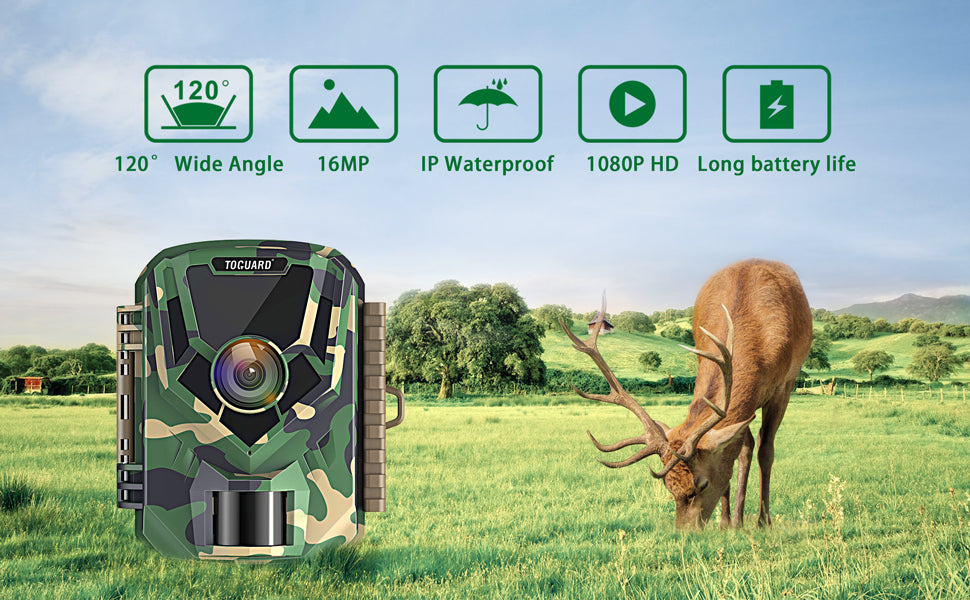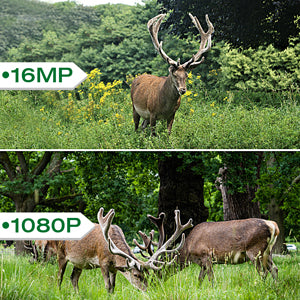 16MP image & 1080P full HD video
The Mini hunting camera provides excellent 16MP, sharp and vibrant photos, as well as 1080P Full HD clear videos, show you a more detailed world of the nature.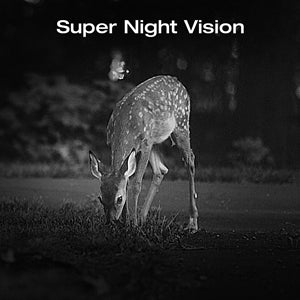 Super Night Vision
32 pieces low glow Infrared LEDs helps the night vision hunting camera without flashes to get great shots of passing animals in total darkness ,avoid scaring them on unique moment.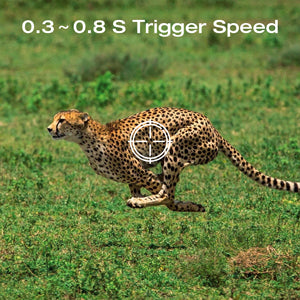 0.3S Trigger Speed
An impressively fast trigger speed of less than one second ensure each detected movement in real time is captured quickly and accurately and you would never miss any breathtaking moments.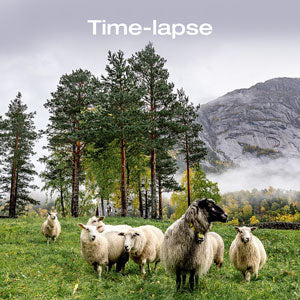 Time-lapse Function
The camera will automatically take pictures in every preset time intervals whether the IR sensor detects motion or not.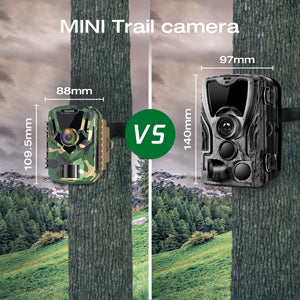 Mini Appearance
Compared with other wildlife cameras, the game camera is much smaller in weight and appearance, which will bring you new vision effect.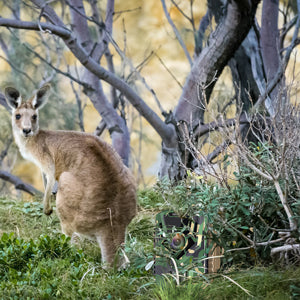 Easy to Hide
With mini and compact appearance of the trail camera, it is easy to hide when used outdoors, and will not be easily discovered by human and wildlife, which reduces the difficulty of shooting.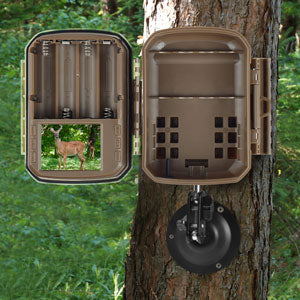 Easy to Install
The default settings are already set with ideal settings for the most wildlife applications. Easy using and setting-up are suitable for each age rank of people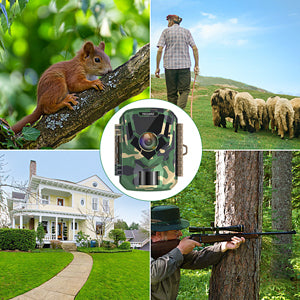 Multi -function Mode
The wild camera can be used in wildlife monitoring, hunting, home security and farm observation. A variety of built-in features help you unlock the possibilities of your wildlife camera and allow you to touch the unbelievable fantastic world.
Product Specifications
Photo Resolution: 16MP (5376*3024)/ 12MP (4608*2592)/ 8MP (3840*2160)/ 5MP (3072*1728)/ 3MP (2304*1296)/ 1MP (1280*720)
Video Resolution: 1920x1080P, 1280x720P, 720x480P, 640x480P
Video Length: Default 5 seconds, optional 3s-59s, 1-10Minutes
Distance of Night Vision: 20m
Screen: 2" LCD
USB Connection: USB 2.0
Motion Sensor Sensitivity: High/Medium/Low
Power Supply: 4 * 1.5V AA (LR6) battery.
Support External DC 6V 1.5A power supply
Accessories in the Package:
1*Wildlife Camera

1*USB cable

1*Instruction Manual

1*Mounting Belt

1*Wall Mount

3*Screws
Warm tips:
1. Please format the memory card in the camera when using for the first time.
2.Please do not insert or take out the Micro SD card when the camera is ON.
3. Videos created by this camera maybe not supported by standard windows video.We recommend VLC or Irfanview player.
4. Please remove the plastic protective film from the camera lens for not affecting the camera effect.
Purchase this product first or wait for order to complete in order to give review
Total Reviews (0)
click here write review to add review for this product.
1:Which transport methods do you offer?
We have warehouses all over the world, providing DHL Express, USPS, Canada post and other transportation methods.
According to your country, you will be given a relatively close shipping location.
The United States, Canada, France, the United Kingdom, Germany, Italy, Spain, Australia, Japan and European countries need 5-10 days to arrive, other countries need 10-20 days
2:How can I track my order?
When you complete the purchase, we will provide you with an order number (to send you the order number via email), you can query this website based on this order number at https://t.17track.net Logistics information
3:How much is the shipping cost?
As long as the order is over $15, the shipping is free(Free shipping on holidays) If the order does not exceed $15, the shipping is $10 for worldwide。 Some remote countries and regions need to charge 10-30 US dollars for transportation fees (shown on the checkout page)
Note: If you want to buy in bulk, please check the customs policy of your country before buying. We don't include customs clearance and you need to clear it yourself. If the goods are returned because they cannot be cleared, we need to charge the freight for the goods.
Most goods in the United States, Canada, the United Kingdom, France, Italy, Spain and other European regions don't require customs clearance, and will be delivered using local warehouses.
For other countries, please contact us before buying in bulk.
4:How to return the product?
If your goods have quality problems, please contact us at:[email protected]. and provide your order number.
If there is a problem with the product, you can return it within 30 days, we provide a one-year warranty
If you have any questions, you can request a refund on your paypal or credit card.anytime.
Our goal is to make sure your International buying experience exceeds your expectations. If you have any questions or would like references from our customer base of large institutional, research or university clients, please feel free to contact me anytime at [email protected]
5:How to cancel an order?
If you want to cancel your order, you can contact: [email protected].
But please note: if you pay with paypal, we will refund you the full amount.
If you pay by credit card, the bank will deduct our handling fee, so we will deduct the 3.5% handling fee and refund you the rest.
Note:
Due to the impact of Covid 19, logistics will be delayed. It is expected to be delayed about 3-5 days than usual. If your country or region is closed, we will send you an email to notify you. Please fill in your email when ordering!